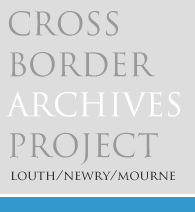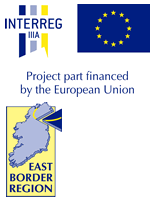 Building Newry & Mourne
St. Mary's Church of Ireland, Newry
TWhen Sir Nicholas Bagenal built St. Patrick's, Newry, in 1578, it was probably the first protestant church to be constructed in Ireland following the Reformation.
By the early nineteenth century St Patrick's had fallen into poor repair, so when St. Mary's was built in 1819, it was reduced to the status of a chapel-of-ease. Both churches continued to be endowed by the Earl of Kilmorey. The Kilmorey family only relinquished their rights of patronage in 1966.
Patrick O'Farrell, of Blackwater, Co. Armagh was initially both the architect and builder of St. Mary's, but it would appear that owing to financial difficulties, Thomas Duff became superintendent architect after 1813, although O'Farrell remained the builder. The church was built in the Gothic style at a cost of £14, 976, the monies being raised through assessment on parishioners, together with legacies from Sir Trevor Corry and the Needham/Kilmorey families.
---
Next page - Dean Henry Biddall Swanzy » « Previous page - Dean Swanzy Memorial
---
This project is part financed by the European Union through the Interreg IIIA Programme managed for the Special EU Programmes Body by the East Border Region Interreg IIIA Partnership.

---