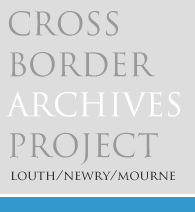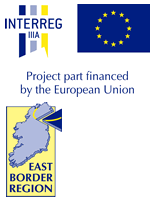 Incumbered Estates Court
A Vital Resource
Through the formulation of the Incumbered Estates Acts in 1848 and 1849, Court Commissioners were empowered to dispose of Irish property and landed estates rendered insolvent by the Great Famine of 1845-49, or through other financial encumbrances. Upon application by a creditor, the Court had the power to sell any holding where debts had risen above fifty per cent of yearly income. Having satisfied all outstanding debts, a full legal title to the property was conferred to the purchaser, though no security was given to standing tenants by the Acts.
In addition to those properties discussed below, material relating to the Incumbered Estates Court in the Reside Collection includes a cluster of significant local estates, such as that of Ross (Rostrevor), McClintock family (Dundalk and Ferrard), Scott (Clanvaraghan), Fivey family (Upper Iveagh), Montgomery (Knockbarra), James Wolfe McNeale (counties Armagh and Down), Marquis of Anglesey (Carlingford) and Ogle (Kilpike and Damolly). Records produced for estate sales are a much under used research resource - one that incorporates a wealth of useful information on rental practices and tenant occupiers, together with essential detail on agricultural and industrial practices during the middle of the nineteenth century.
Offered for sale through the Incumbered Estates Court in 1855, image one shows the front cover of a catalogue produced for the disposal of the estate of John Gordon, Parish of Newry. Situated in counties Down and Armagh, its property included Barkston Lodge, Lisduff Flax Mill and 115 statute acres of land holdings. The accompanying estate map (image two) shows the spread of the holdings across the townlands of Lisdrumgullion, Cloghenramer, Derraboy, Lisduff and Damolly.
---
---
This project is part financed by the European Union through the Interreg IIIA Programme managed for the Special EU Programmes Body by the East Border Region Interreg IIIA Partnership.

---