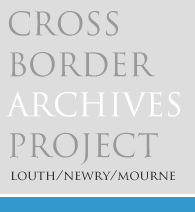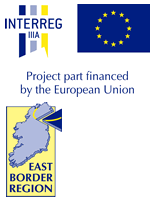 Great Northern Railway
History of the Great Northern Railway
Until the coming of the railways, most Irish folk lived out their lives within a 20 mile radius of their homes. The coming of the railways opened up new vistas for the entire population, creating opportunities for trade, travel and romance.


The process was put in motion by the 1831 Railway Act. This authorized the Dublin and Kingstown Railway Company to construct a line between Dublin and Kingstown (Dun Laoghaire), which opened in 1834. By 1852 the Dublin and Belfast Junction Company had completed a line between Drogheda and Portadown, passing through Dundalk.
Founding of GNR(I)
Dundalk's role in Ireland's railway network came to the fore in 1876. The Great Northern Railway of Ireland (GNR(I)) was founded through the merger of the North Western Railway, Northern Railway of Ireland, and Ulster Railway. From its Dundalk hub, GNR(I) operated mainline services between Belfast and Dublin; Dundalk and Derry via Portadown and Omagh; and, Dundalk and Enniskillen. These services were supported by an extensive branch network.
The partition of Ireland in 1921, allied to the greater use of road transport and the introduction of air services between Dublin and Belfast in 1947, led to a downturn in rail traffic and rail profitability throughout Ireland. The GNR(I) responded by introducing Ireland's first regular non-stop rail service between Dublin and Belfast. The first 'Enterprise' express service left Belfast in August 1947, hauled by Class V locomotive No. 83 'Eagle'.
Decline and change
The new express service was not profitable and in January 1951, the GNR(I) announced its intention to discontinue all services in Northern Ireland within five weeks. Two days later, around 1,200 employees were given one week's notice. In an attempt to preserve the company, both governments offered to cover its deficit, agreeing to finance the operating losses and fund the purchase of materials and equipment.
It was to no avail. By the end of 1952 the deficit had reached an alarming £1,900,000. The following year, the two governments passed legislation to jointly nationalise the company, ending the 78-year existence of the GNR(I) as a private concern and establishing the Great Northern Railway Board (GNRB).
In 1958 the GNRB was dissolved and divide its assets divided between the Ulster Transport Authority and Córas Iompar Éireann. Both of these authorities closed the bulk of the GNR(I) railway network, so that only the Dublin to Belfast line is still in use.
---
Next page - Social impact of GNR »
---
This project is part financed by the European Union through the Interreg IIIA Programme managed for the Special EU Programmes Body by the East Border Region Interreg IIIA Partnership.

---