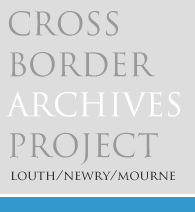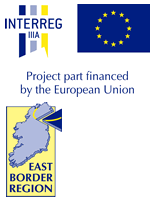 Land Ownership in Newry and Mourne
Continuity and change
Land ownership in the Newry and Mourne area underwent fundamental change from the mid 16th century onwards. In 1552, Sir Nicholas Bagenal, an English settler, was granted the estates of the former Cistercian abbey at Newry, along with the old Anglo-Norman castle and lordship of Greencastle and lands in north Louth.
New settlers, such as the Trevors, arrived in the area in the early 17th century. In the 1690s the Hill family, later Marquises of Downshire, purchased property in Newry. This initiated development and expansion of the town. After the death of Nicholas Bagenal, great-grandson of Sir Nicholas Bagenal, the Bagenal estates were divided between his kinsmen, Edward Bayley and Robert Nedham. Bayley received the estates in north Louth and Needham was given the property in counties Armagh and Down.
On the death of William Nedham in 1806, his estates passed to his kinsman, Robert Needham, 11th Viscount Kilmorey (the Kilmorey branch spell their name Needham, the others are Nedham). Robert's brother, Francis Jack, succeeded to the estates and became the 1st Earl of Kilmorey in 1822. Edward Bayley's son, Nicholas, changed the family name to Paget and his son, Henry, was created 1st Marquis of Anglesey in 1815. In comparison with their English and Welsh estates, the Paget's Irish estate in north Louth was small. By the 1840s it had become a financial burden and was sold by the Encumbered Estates Court in 1857-1858.
The introduction of the Land Acts between 1881 and 1925 saw land ownership transferred from the landlords to the tenants. Much of the land owned by the Earls of Kilmorey, the Halls at Narrow Water and smaller landlords in south Armagh was purchased by the tenants. The Earls of Kilmorey retained their demesne at Mourne Park near Kilkeel and descendants of the Needhams still live there.
---
Next page - Lease 1715, Ballinacraig 1784 »
---
This project is part financed by the European Union through the Interreg IIIA Programme managed for the Special EU Programmes Body by the East Border Region Interreg IIIA Partnership.

---