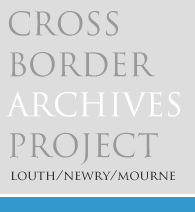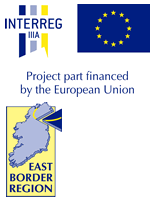 County Louth Oral History Archive
About Oral History Archives
In the past, people wrote letters to tell each other what was happening in their daily lives, and kept diaries to record their thoughts and feelings. Today we use computers and telephones to communicate with each other. Oral history archives provide an important record of people's memories. They tell us how our parents and grandparents lived when they were young and they record how people live today, so that future generations will know what life was like in our time.
Oral history also serves a practical purpose, helping people doing research to fill in the missing links in local history books. In addition, it provides a source of research for those who may feel excluded from using archives because of literacy or other problems.
Oral history involves gathering and preserving historical information through recorded interviews with those who took part in past events, or who experienced disappearing ways of life. Its unique attributes distinguish it from other historical sources, for it allows us to learn about the thoughts and experiences of individuals who might not otherwise appear in the historical record. Historians and history students use traditional documents to reconstruct the past, but everyday people fall through the cracks in the written record. Politicians, activists and business leaders show up regularly in official documents and the media, but not so for the rest of us. It is very likely that if someone were to try to reconstruct your life story from the written record alone, they would have very little to go on. The information available would reveal very little about the heart and soul of your daily life, or the things that matter most to you.
Historians of the eighteenth and nineteenth centuries can use extensive correspondence and regular diary entries for information about life in the past. But our digital age of telephone, e-mail and web based communications has virtually replaced the valuable written record. Without oral history, much of the personal history of the late twentieth and early twenty-first centuries would be lost to future historians. Even where documentation about an individual exists, it may only reveal their public face, neglecting personal and private experiences. Oral history lets people record their lives.
---
---
This project is part financed by the European Union through the Interreg IIIA Programme managed for the Special EU Programmes Body by the East Border Region Interreg IIIA Partnership.

---