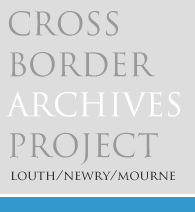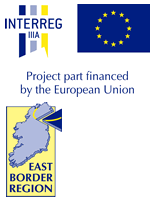 County Louth Oral History Archive
Aims of Project
The aims of the County Louth Oral History Archive Project are:
to collect information about our local heritage by establishing the county oral history archive;
to permanently preserve and secure for future generations a source of archives and history that would otherwise be lost forever. By recording living memories and feelings, many otherwise hidden from history, oral history archives can help to fill in the gaps and create a clearer picture of our local heritage;
to make heritage more widely accessible by providing an archive resource that can be made available across the county in libraries and local authority offices through the use of CD-listening posts and the internet;
to provide a source of research for those with literacy problems and those who may have felt excluded intellectually from using archives;
to promote public enjoyment of our local heritage in an innovative way, as oral archives can be a great social and leisure activity; and,
to increase our understanding and appreciation of our local heritage.
---
Next page - Louth's Oral History Project » « Previous page - Introduction
---
This project is part financed by the European Union through the Interreg IIIA Programme managed for the Special EU Programmes Body by the East Border Region Interreg IIIA Partnership.

---