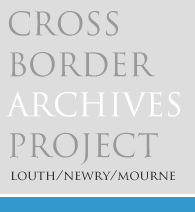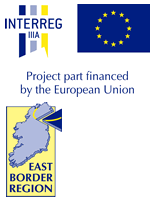 County Louth Oral History Archive
Louth's Oral History Archive collection
The collection is a unique record of part of Louth's history, as documented by the people of Louth. The topics it covers are wide and varied, and include such matters as:
the first pirate radio stations operating from lighthouses off Annagassan
plagues of yellow fever and diphtheria
hordes of green coaches heaving with Northern shoppers
lobstermen arriving from Lough Shinny
the Pope's visit to Drogheda
the Great Northern Railway
the big houses in their heyday
first motorcars
arrival of television
evocative names of the yawls of Clogherhead
old industries in Louth
arrival of the internet and email
representing a political party
The collection is a rich resource that provides a rewarding insight into the life experiences of the people of this county.
Here are short quotations from some of the interviews:
"...It was a sight to stand at the square in Dundalk at say one o'clock and it was like this swarm of locusts coming up Seatown and Seatown Place. People on bicycles, meeting up with another swarm coming down from the old railway works ..."
Hugh Smyth, OHA/1
"... I'll never forget the poverty in those days...there was four girls that were on their last year at school, they had boots, they had shoes. All the rest had no shoes, no boots. They couldn't just afford it. It struck me there that day..."
Larry Grant, OHA/8
"Larry Gunne set it up, the mart in Dundalk for the sale of cattle..., I think it was the early 1960s... it was down at the quay and there'd be about four or five hundred cattle sold there once a week, Wednesday, every Wednesday and then sheep would be sold every Monday."
Larry Grant, OHA/8
"...the government put up like wooden, like little wooden chalets and whoever, if you had T.B. or that you were put into the little chalets."
Joe Mulholland, OHA/12
"...we were the last hot metal place in Ireland and the hot metal was the lead that was melted down and it came down on the little typefaces. So what really pulled it out of action was you couldn't get the matrix which is the little mould to which the type fell."
Peter Kavanagh (journalist Dundalk Democrat), OHA/27
---
Next page - Extracts » « Previous page - Aims of Project
---
This project is part financed by the European Union through the Interreg IIIA Programme managed for the Special EU Programmes Body by the East Border Region Interreg IIIA Partnership.

---