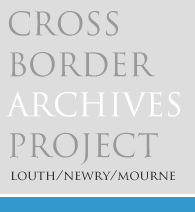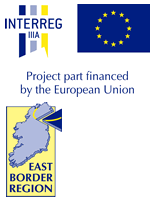 World War II
War and Neutrality
On 2nd September, 1939, the Taoiseach, Eamon de Valéra, declared Eire's intention to remain neutral in the impending conflict. Neutrality was adopted despite great pressure from the allies, Britain and the US in particular. Following the invasion of Poland, a Dail meeting passed the Emergency Powers Act. This Act allowed the government to take extraordinary measures to deal with the war economy. The Irish government received a rude awakening with the invasion of neutral states such as Belgium, Denmark and Norway by German forces. It was quickly realised that Eire had few supplies of food or fuel and that the country was poorly defended.
Eire viewed its policy of neutrality with flexibility. When British airmen crashed in Eire they were covertly escorted to the Border, while German pilots were interned. During the Belfast bombing blitz of April – May 1941, fire brigade units from Drogheda and Dublin attended. Units from Dundalk also with the Merryweather Fire Engine. Dublin was also bombed on a number of occasions, the worst incident was on the 31st May 1941 when 34 people were killed in the North Strand area. Cork and Wexford also experienced attacks as did Dundalk. A bomb was dropped near Quay Street in Dundalk in July 1941 and 10 other bombs were dropped by the same German bomber at intervals towards Thomastown.
On 16th March, 1942, Liberator AL577/N of 108 Squadron crashed at Slieve na Gloc, in the Rock Marshall Mountains near Jenkinstown, County Louth, killing 17 people. The aircraft was en-route to an airbase in the south of England. It veered off course, and, low on fuel, the crew saw the lights of a city and believed it to be Dublin. The crew decided to attempt a landing at Greencastle Airfield, County Down. However thick mist hampered visibility, resulting in the aircraft crashing into Slieve-na-Gloc and breaking into pieces on impact.
Strict censorship of the media (newspapers and radio) in Eire kept the public unaware of developments in continental Europe. Death notices of Eire-born Allied soldiers were also strictly edited. Alternative War news could be obtained from broadcasts such as those by William Joyce, 'Lord Haw-Haw', a Nazi sympathiser who fled Britain at the outbreak of war. From a radio station in Hamburg he broadcast propaganda aimed at undermining the Allied war effort.
Despite official neutrality, over 150,000 Eire citizens were employed in the war effort as they sought work in British factories, while 40,000 joined the British forces.
---
Next page - Rationing and Smuggling » « Previous page - Storm Clouds Gather
---
This project is part financed by the European Union through the Interreg IIIA Programme managed for the Special EU Programmes Body by the East Border Region Interreg IIIA Partnership.

---