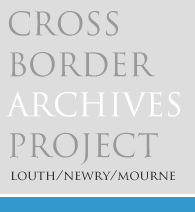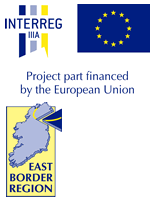 Landowners of County Louth
Tipping
The first record of the Tipping family in Ireland was a grant of lands in Westmeath and Down to Thomas Tipping in 1666. By the 1720s the Tipping family had further established themselves when Thomas Tipping of Castletown purchased 893 acres irish from the Moore family (earls of Drogheda), comprising Bellurgan, Ballyboymore, and Ballyboybeg. Further purchases consolidated the Bellurgan estate, as well as additional lands in the Cooley peninsula.
Thomas of Castletown had two sons, Thomas (known as Thomas of Beaulieu) and Edward, as well as eight daughters. The property passed to Thomas of Beaulieu, whose marriage to Sophia Aston (whose father William Aston was the owner of Beaulieu, near Drogheda) produced no direct male heir. Thomas attempted to allow his interest in Bellurgan to descend through his eldest daughter Sophia Mabella. Although this action was prohibited under the will of Thomas of Castletown, which stipulated that the Tipping estate should descend exclusively through the male line (a fact later reinforced in the marriage settlement of Thomas of Beaulieu and Sophia Aston), Sophia's 'interest' was bought out by her uncle Edward for £2,000 in 1776.
Edward Tipping was succeeded in 1784 by his son Francis, who found the estate in poor financial condition and endeavored to clear off the debts. He was also responsible for constructing a more commodious two-storey dwelling at Bellurgan Park. Francis kept a tight rein on the estate by grating relatively short leases (for one life rather than the more common lease for three lives) and by attaching strict conditions to 21-year leases which prohibited further alienation of the land or its use for conacre (the informal sub-letting of land, usually for a single growing season, whereby the rent was paid in labour), as well as prescribing the amount of labour required from each tenant for the upkeep of the estate, such as the construction and maintenance of roads and ditches. Failure to comply with these conditions would result in forfeiture of the lease. Francis married Christiana Forde, whose father acted as an attorney for Francis Tipping in Dundalk. They had four sons and one daughter, 'the boys [being] sent to Armagh School, where they do not seem to have learnt very much'.1
The eldest son, Edward, married his cousin Frances Elizabeth Wilde in 1824. Edward and Frances travelled on the continent a great deal, as well as wintering in Cheltenham and London. This was not unusual for Irish landowners at the time, but it did hint at a style of living which their estates at home could ill afford to support. Edward Tipping, who succeeded to the estate on his father's death in 1845, applied to the Encumbered Estates Court in 1852 in an effort to clear debts of more than £16,000. Edward was very active in public affairs, publishing pamphlets on landownership, the disestablishment of the Church, and the reform of the prison system (he served as a county inspector of prisons, 1866-c.1876). He also served as a JP for County Louth 1849-1896, lieutenant of the Louth Militia 1855-1856, a director of the Dundalk and Greenore Railway Company 1862-1870, and a member of the Carlingford Lough Commission 1864-c.1877. He instigated the sale of part of his estate in order to have some control over proceedings and thus enable him to keep part of his estate. He was successful in this, retaining ownership of most of the townland of Bellurgan.
1. Recollections of Edward Tipping II, c.1885 (from a transcript by T.G.F.Patterson)
Sources
Introduction to the Tipping papers held in PRONI (pdf file 63KB) introduction__tipping_papers__d4160
Johnston, D., 'The Flurry Valley, part three' in Journal of the County Louth Archaeological and Historical Society vol. xxiv (No.1) 2005, pp5-26
O'Sullivan, H., 'The Parishes of the Barony of Cooley, part three' in Seanchas Ardmacha (publication forthcoming)
---
---
This project is part financed by the European Union through the Interreg IIIA Programme managed for the Special EU Programmes Body by the East Border Region Interreg IIIA Partnership.

---