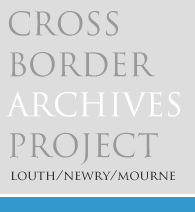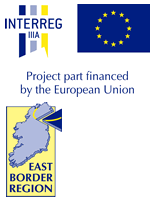 Landowners of County Louth
Foster Family of Glyde
The Foster family of Glyde Court stemmed from the Rev. Dr Thomas Foster, rector of Dunleer, younger brother of the Rt Hon Anthony Foster, Chief Baron of the Irish Exchequer (see the Foster/Massereene section of this website). Dr Thomas Foster's son, John Thomas Foster, married Lady Elizabeth Hervey, who later famously lived ménage-a-trios with the Duke and Duchess of Devonshire before marrying the Duke in 1809. From her marriage to John Thomas Foster, Lady Elizabeth bore two children, Frederick and Augustus. The younger son, Augustus went on to have a career as a diplomat, as well as accumulating property in county Louth. The career of Augustus Foster is dryly summarised in an early version of the Dictionary of National Biography:
'Through the influence of his mother, who remarried William, 5th Duke of Devonshire, [he] was appointed secretary to the legation of the Rt Hon. Hugh Elliot at Naples. In 1811 he was nominated Minister Plenipotentiary to the USA. His manners where not conciliatory, and he did nothing to stave off the war which broke out in 1812. In that year he returned to England, and was elected MP for Cockermouth, and in May 1814 he was nominated Minister Plenipotentiary at Copenhagen. He remained in Denmark for 10 years ... and in 1815 married Albina Jane, daughter of the Hon. George Vere Hobart ... In 1822 Foster was sworn of the Privy Council, and in 1824 he was transferred to the Court of Turin, and was knighted and made a GCH in the following year. He was further created a baronet of 'Glyde Court', county Louth in September 1831. He remained in Turin for a further 16 years. In 1840 he retired from diplomatic service. On 1st August 1848 he committed suicide by cutting his own throat, in a fit of temporary insanity, at Branksea Castle [his English seat], near Poole, Dorsetshire.'
Sir Augustus Foster was succeeded in the baronetcy by his eldest son Frederick George, who died unmarried in 1857. The baronetcy then passed to Frederick's brother Cavendish Hervey Foster. However it was another brother, Vere Foster (1819-1900), the philanthropist and educationalist, who was the member of the family to achieve the greatest celebrity.
The Foster property in county Louth was acquired in a piecemeal fashion, which in terms of location looks haphazard in the extreme. The Rev Dr Thomas Foster acquired land at Haggardstown, Rathbrist, and Shanlis (scattered across the baronies of Dundalk, Louth, and Ardee) in the 1750s and 1760s. He acquired the lease on Monasterboice (barony of Ferrard), and the 700 acre manor of Killanny (barony of Ardee) was acquired from 1763 on a series of long leases from the Provost and Fellows of Trinity College, Dublin. Stonehouse, Dunleer, was purchased c. 1787.
Sir Augustus Foster purchased Philipstown, Mosstown, Rathescar, Gunstown and Lismanus in 1832. As an absentee landlord he left the running of his estate to agents, principally the Filgate family. William De Salis Filgate acted as agent for Sir Cavendish Foster, who was based near Epping in Essex where he was rector of Theydon Church, and was an absentee landlord just as his father had been.
---
---
This project is part financed by the European Union through the Interreg IIIA Programme managed for the Special EU Programmes Body by the East Border Region Interreg IIIA Partnership.

---