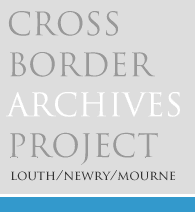 Great Northern Railway
Engineering Pride
For almost 80 years, the Great Northern Works in Dundalk was responsible for the construction of locomotives, goods and services stock, carriages, railbuses and road vehicles.
When the Great Northern Railway formed in 1876 through the amalgamation of various companies, their works also merged.
However it was not until 1885 that the Dundalk Works assumed overall control under James Park. He started the production of goods engines, the first being the class 'A'. Two of these 32 ton behemoths were built at Dundalk in 1882. 1885 marked the arrival of the class 'J' 4-4-0 engines and ten class 'J' engines were constructed between 1885 and 1893.
Following the Armagh rail disaster of 1889 which killed 80 people, the Regulation of Railways Act was introduced. This required engines to be fitted with an automatic vacuum brake. Also at this time, the boiler capacity of engines was growing in order to meet increased demand to move passengers and goods.
Rail and road
Charles Clifford took over control of the Dundalk works in 1895. Under his guidance, six 'JT' type 2-4-2T locomotives were produced, named Sutton, Howth, Aster, Crow, Viola and Tulip. Clifford's final design was the class 'S' engine. 1938-39 saw the renewal of the 'S' and 'S2' class locomotives and eight engines were rebuilt with heavier frames. 'VS' class locomotives marked the completion of the Great Northern steam stock. These were numbered 206-210, and named Boyne, Erne, Foyle, Lagan and Liffey.
Practically all of the Great Northern coaching stock was completed at Dundalk, including saloons, dining/kitchen cars, parcel van and brake vans. In 1929, when the first GNR bus service was introduced, the Dundalk Works made the body work for the new fleet and from 1937 - 1942 manufactured a total of 53 Gardner buses. Buses were built at the Dundalk Works until the late 1950s, including nine Regents built in 1953.
---
Next page - GNR and its workers » « Previous page - Social impact of GNR
---
This project is part financed by the European Union through the Interreg IIIA Programme managed for the Special EU Programmes Body by the East Border Region Interreg IIIA Partnership.

---